A series of eight high quality greeting cards, each depicting an orchid that can be found growing wild in Norfolk. The cards are 123mm x 172mm, supplied with an envelope and are blank inside for you to add your own message.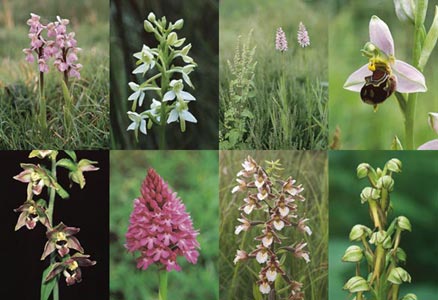 Top row : Green-winged Orchid, Lesser Butterfly Orchid, Common Spotted Orchid, Bee Orchid. Bottom row: Broad-leaved Helleborine, Pyramidal Orchid, Marsh Helleborine, Man Orchid.
Available in packs of eight cards @ £10 per pack including p&p. Please make cheques payable to 'Simon Harrap' and send your order to: 1 Norwich Road, Edgefield, Norfolk, NR24 2RP (please do not forget to include your name and address; we regret that we are not able to accept credit card payments).