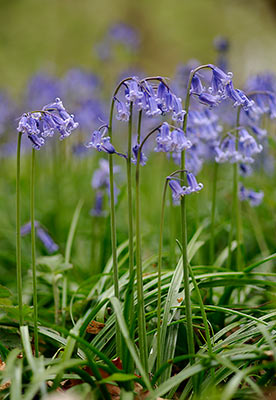 Bluebells
Bluebells are one of the nation's favourite flowers, and I wanted to capture not only their blue-ness, but also their symmetry, with each spike arching at the same graceful angle.
Hempstead, Norfolk, 22 April
Print £ 55.00 (25.5 cm x 37 cm); mounted print £ 65.00; framed print £ 140.00.

Block Mounted £ 165.00

Postage & Packing will be charged at cost. Alternatively, prints and block mounts can be collected from our base in North Norfolk.