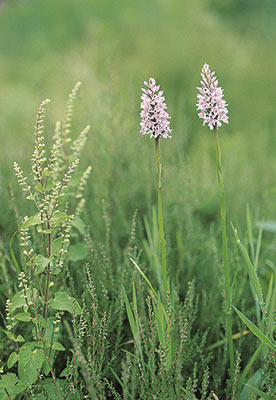 Not So Common
Common Spotted Orchids are common, but they are never commonplace. These two were growing amonst Heather on what was once Edgefield Heath. They make a very striking image, and deserve the full page they get in our Orchids of Britain and Ireland: A Field and Site Guide.
Edgefield , Norfolk, 11 July
Print £ 55.00 (37 cm x 25.5 cm); mounted print £ 65.00; framed print £ 140.00.

Block Mounted £ 165.00.

Postage & Packing will be charged at cost. Alternatively, prints and block mounts can be collected from our base in North Norfolk.