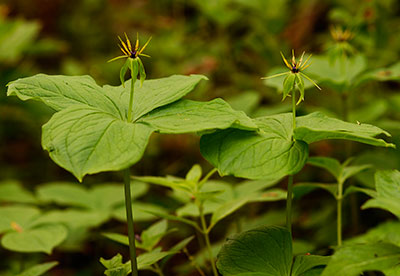 Herb Paris
Herb Paris has held a special place in my heart ever since I was shown the species as a schoolboy on a day out in Worcestershire - I was very impressed. The name has nothing to do with the French city, rather it reflects the symmetry of the plant, with four identical leaves and the parts of the flower all on a par. The fresh green of these two, growing side by side, also has symmetry and captures the freshness of a spring woodland.
Metton, Norfolk, 26 April
Print £ 55.00 (37 cm x 25.5 cm); mounted print £ 65.00; framed print £ 140.00.

Block Mounted £ 165.00.

Postage & Packing will be charged at cost. Alternatively, prints and block mounts can be collected from our base in North Norfolk.