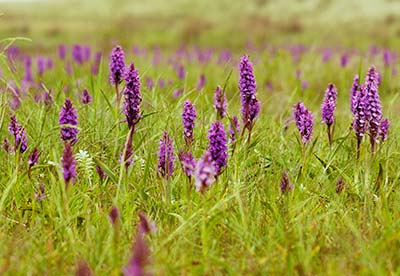 Purple Haze
There are not many wild flower spectaculars, but this is one of them. Southern Marsh orchids have colonized the near-bare sand of a damp 'slack' between the dunes and now form a purple haze that can be seen from several hundreds yards away.
Burnham Ovary , Norfolk, 1 June
Print £ 55.00 (37 cm x 25.5 cm); mounted print £ 65.00; framed print £ 140.00.

Block Mounted £ 165.00.

Postage & Packing will be charged at cost. Alternatively, prints and block mounts can be collected from our base in North Norfolk.