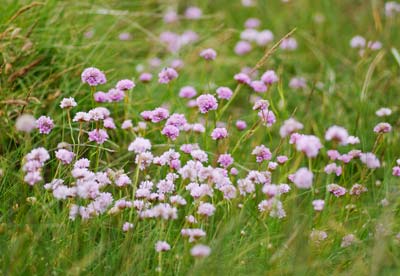 In the Pink
Thrift (or Sea Pink) is one of the loveliest flowers of the seaside. The bulk flower in May and June, when they make for a great display out on the saltmarshes, but some persist right through the summer and I have even seen it in bloom in January - global warming indeed! It's name is probably connected with an old-fashioned meaning for thrift, ' vigorous thriving or growth', for this is a tough plant, well adapted to harsh conditions, that thrives in the mountains as well as by the sea.
Morston, Norfolk, 18 July
Print £ 55.00 (37 cm x 25.5 cm); mounted print £ 65.00; framed print £ 140.00.

Block Mounted £ 165.00.

Postage & Packing will be charged at cost. Alternatively, prints and block mounts can be collected from our base in North Norfolk.