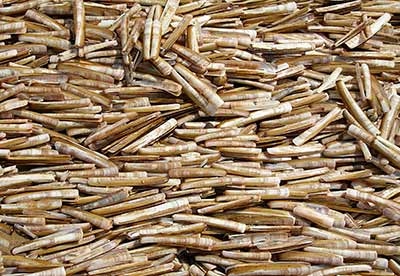 Beachcomber
Sometimes one comes across things with no logical explanation. Walking along the beach at Titchwell we came across great swathes of razor shells along the tide-line. I have no idea why there were so many, but they certainly made some great patterns!
Titchwell, Norfolk, 16 July
Print £ 55.00 (37 cm x 25.5 cm); mounted print £ 65.00; framed print £ 140.00.

Block Mounted £ 165.00.

Postage & Packing will be charged at cost. Alternatively, prints and block mounts can be collected from our base in North Norfolk.